Meet Our Team
Ashley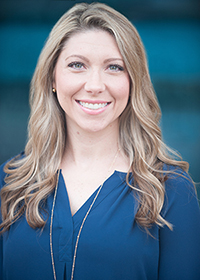 Ashley is our office manager and insurance expert. Her warm smile and friendly voice are always here to welcome your call or visit. She has over 15 years of experience in dentistry and will assist you with any questions you may have regarding scheduling, treatment, financial concerns, or anything else pertaining to our dental practice. Ashley loves being a mother and enjoys spending time with family and friends and staying connected at her church. She thoroughly enjoys working with people and strives to provide a professional and caring environment for both patients and our dental family.
Agustin
Agustin is Dr. Gray's dental assistant and has over 20 years experience in the dental field. He always greets you with a smile, and his expertise will make you comfortable and at ease during your dental visit. Don't hesitate to ask what he can do to make your dental experience the greatest.
Holly
Holly joins our office as our dental hygienist and has over 9 years of experience in dentistry. If you've been a patient of Dr. Gray's for a long time, you may remember her working in our front office way back in 1998! We are thrilled to welcome her back as our dental hygienist! Originally, from Doylestown, PA, Holly attended Tarrant County Community College here in Texas. She says the best part of being a dental hygienist is being able to have a hand in the health and progress of her patients - and with her expert care and attention, we know you'll find it easier to sit back and relax throughout your next dental appointment. When she's not at the office, Holly enjoys hiking, spending time with her family, going to the movies and loves to travel. Her family includes her husband of 24 years, James, her 18-year-old son, Austin, and 5 rescue dogs.