August 10, 2023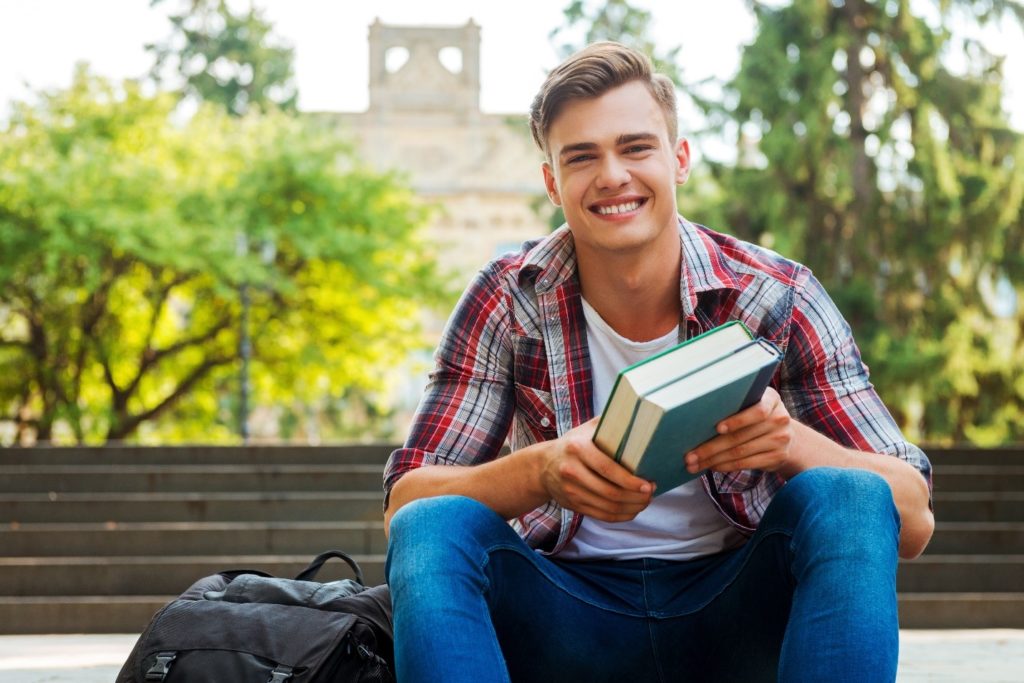 Be honest… Has your brushing and flossing routine fallen to the back burner amid the hustle and bustle of a new semester? While mistakes happen, there's truly no time like the present to get back on track, especially if your biannual visit to your dentist's office is coming up! If you want to pass your next dental checkup with flying colors, then read on for a few back-to-school-specific tips.
1. Opt for Smile-Friendly Foods Instead of Sugar-Filled Ones
If you don't plan ahead, you might find yourself eating less-than-healthy meals throughout the week. Since foods that are high in sugar can quickly result in tooth decay, it's crucial that you opt for nutrient-dense, smile-friendly foods whenever possible. Don't worry – this doesn't have to require time-consuming meal prepping. Try starting small, like opting for oatmeal in the morning!
2. Pack an On-the-Go Oral Hygiene Kit
If you have a heavy courseload or are balancing both work and school, then it might not be realistic to go home and complete your oral hygiene regimen after every meal. Instead, try packing some travel-sized oral hygiene essentials in your school bag, like a small toothbrush, toothpaste, and floss. That way, you can conveniently clean your teeth on-the-go!
3. Floss Daily (No Exceptions!)
If you are short on time or you're tired from a long day at school, you might be tempted to quickly brush your teeth before calling it a day. However, brushing alone only cleans about 60% of the surface of your teeth. To clean between your teeth and along your gumline, you need to floss each and every day.
4. Have Energy Drinks Sparingly
It's very common for students to turn to energy drinks during early-morning classes or late-night study sessions. Unfortunately, many of these beverages are loaded with added sugar, which can wreak havoc on your oral health. So, opt for sugar-free ones whenever possible, always use a straw, and sip on water simultaneously to protect your smile.
5. Avoid Unhealthy Dental Habits
Do you chew on your pen cap when studying? Maybe you use your mouth to hold your keys when walking to your car or bite your nails when you're stressed. These all are unhealthy dental habits that can result in chipped, cracked, and otherwise damaged teeth. So, do your best to find an alternative, like chewing on sugar-free gum or squeezing a stress ball.
About the Doctor
To become a dentist, Dr. James T. Gray had to undergo years of schooling. So, he definitely empathizes with the busy schedule that comes with being a student! That's why he and his team do everything they can to make dental care easy – from offering multiple payment options to scheduling appointments as early as 7 AM during the week. If you have any questions about how to take care of your smile or you'd like to schedule your next checkup, visit our website or call (817) 460-4131.
Comments Off

on How to Pass Your Next Dental Checkup with Flying Colors: Back-to-School Edition
No Comments
No comments yet.
RSS feed for comments on this post.
Sorry, the comment form is closed at this time.