March 23, 2023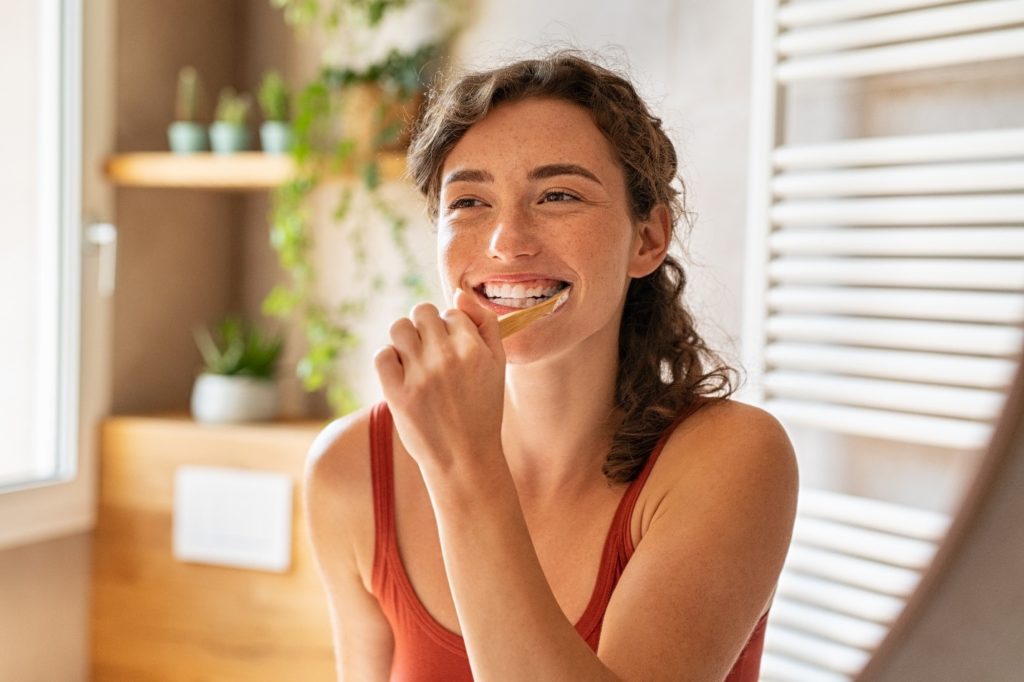 Spring has sprung! To get your home ready for the new season, you may be planning to dedicate an upcoming day or weekend to "spring cleaning." For many, this includes donating old clothes, cleaning the baseboards, and organizing the garage. However, there's something else that should be on this list: putting some extra care into your smile. With this in mind, keep reading to learn how to upgrade your oral hygiene routine this spring!
1. Clear Out Any Expired Products
Like the items in your pantry and fridge, your toothpaste and mouthwash have expiration dates. Now is the perfect time to take a look at all of your oral hygiene products and declutter any that are past their prime. To set yourself up for success in the future, put a reminder on your phone with the date of when you need to replace them next!
2. Clean Your Toothbrush Holder
Be honest, when was the last time you cleaned your toothbrush holder? If it's been several months (or perhaps you can't remember at all) then incorporate this task into your spring cleaning! Fortunately, all you need is some soap and water to give it the deep clean it needs.
3. Get a New Toothbrush
In short, it doesn't take long for the bristles on your toothbrush to fray and become home to countless bacteria. That's why The American Dental Association recommends replacing your toothbrush (or your toothbrush head) every quarter! And, if you don't have an electric one, now could be the perfect time to make the switch.
4. Organize Your Oral Hygiene Supplies
Do you keep backup oral hygiene supplies, like toothbrushes and floss, in the cabinet under your sink? If they are currently rolling around with everything else in there – from extra toilet paper and medicine to makeup – then make organizing this space a part of your spring cleaning! Clear cubbies that are neatly labeled will make all of your supplies aesthetically appealing and easy to locate.
5. Visit Your Dentist for a Checkup and Cleaning
Of course, no oral hygiene-related spring-cleaning list would be complete without a dental checkup and cleaning. After all, the tools at your dentist's office are the only ones that can effectively remove stubborn plaque and tartar while cleaning the areas of your mouth that you may routinely miss. So, if you haven't visited your dentist yet in 2023, now is the time to schedule your visit. If you have, then make sure your second appointment of the year is on the calendar.
About the Practice
With Dr. James T. Gray leading the way, our top-rated team is here to help patients in Arlington with routine checkups, essential restorative care, cosmetic dentistry, and much more. Plus, we're always here to answer any questions our patients have about their at-home oral hygiene routine. That way, they can keep their smile in pristine condition between visits. If you have a question about your oral health or you'd like to schedule an appointment, visit our website or call (817) 460-4131.
Comments Off

on How to Incorporate Your Smile Into Your Spring Cleaning!
No Comments
No comments yet.
RSS feed for comments on this post.
Sorry, the comment form is closed at this time.