December 20, 2021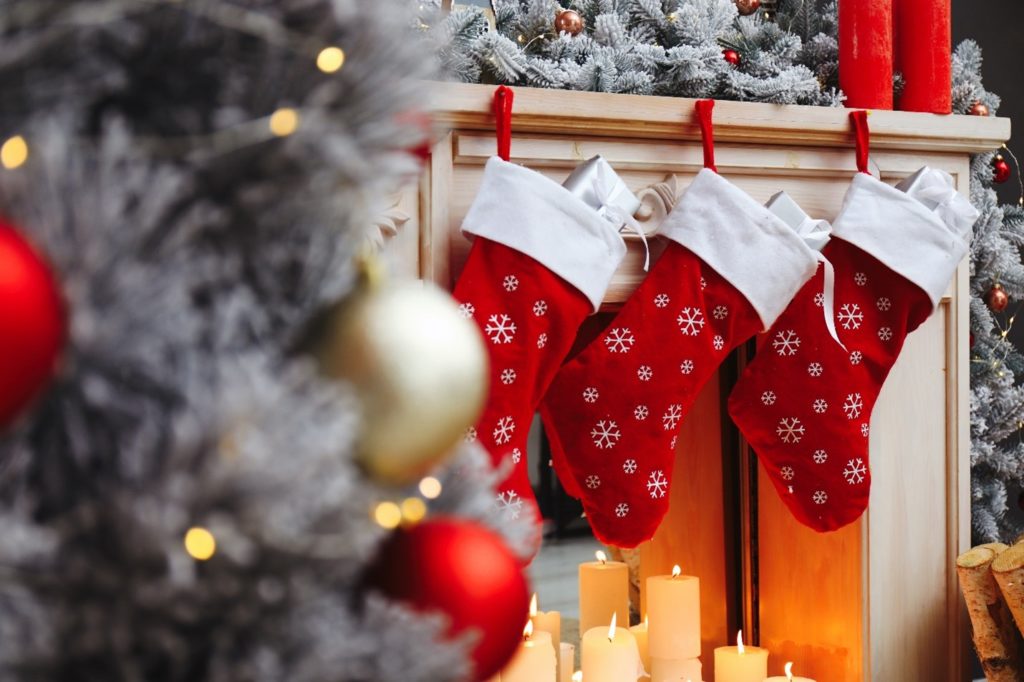 And just like that… Christmas is nearly here! If you still have some shopping to do, you're not alone. In fact, one study found that 51% of Americans wait until Christmas Eve to buy gifts. While perusing the stores, do your best not to buy candy and other cavity-causing presents. After all, you don't want your loved ones to start the new year with a cavity. Instead, opt for these smile-friendly stocking stuffers!
3 Last-Minute, Smile-Friendly Stocking Stuffer Ideas
If you're having trouble thinking of thoughtful gifts that are both fun and smile-friendly, here are a few to start:
Healthy snacks – While many people go for chocolates and candies out of habit, healthy snacks are a much better alternative. Trail mix, raisins, and sugar-free gum are always a good choice!
Tasty dental products – Toothpaste and mouthwash don't have to be boring. With bubblegum, fruity, and even bacon-flavored options, you can give the gift of a fun oral hygiene routine this Christmas! Just be sure to check that the products have the ADA Seal of Approval.
A new toothbrush – Did you know that you're supposed to change your toothbrush every three months? If you have a little one on your Christmas list, consider getting them one that has their favorite character on it. If you're shopping for an adult, upgrading them to an electric toothbrush will do the trick!
How to Maintain a Healthy Smile During the Holidays
Picking the right meals and snacks will certainly go a long way in keeping the smiles of you and your loved ones happy and healthy. However, there are a few other best practices you should implement, especially during the holidays:
Use the right tools, like a soft-bristled toothbrush and toothpaste with fluoride.
Brush after each meal for two full minutes.
Floss daily.
Rinse with mouthwash regularly.
Visit your dentist for your second checkup and cleaning of the year (if you haven't already).
Drink plenty of water.
Eat mostly well-balanced, nutrient-dense foods.
Avoid unhealthy dental habits, like opening packages with your teeth.
Be cautious of your sugar intake.
Healthy teeth help you smile confidently for holiday photos, chew all of your favorite meals thoroughly, and communicate clearly with your loved ones. So, do your part to help those around you do the same by filling their stockings with smile-friendly treats this Christmas!
About the Author
With 30 years of experience under his belt, Dr. James T. Gray has helped countless individuals and families achieve, maintain, and enhance their smiles. Since the last couple months of the year are filled with festive foods and seasonal staples that are often less than smile-friendly, he goes the extra mile to provide meticulous checkups and routine cleanings that will keep your smile merry and bright. If you're interested in learning more about keeping your teeth healthy heading into 2022 or would like to schedule an appointment, don't hesitate to visit his website or call 817-460-4131.
Comments Off

on 3 Last-Minute Stocking Stuffers That Are Also Smile-Friendly
No Comments
No comments yet.
RSS feed for comments on this post.
Sorry, the comment form is closed at this time.