August 2, 2020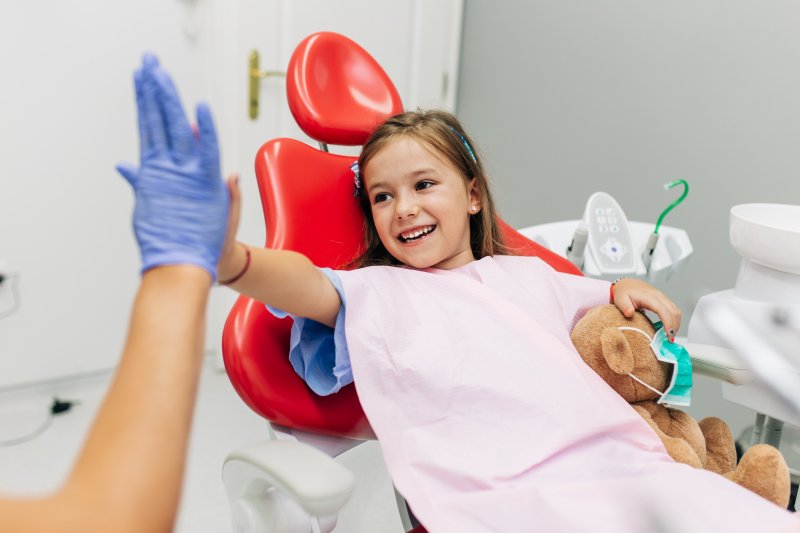 The 2020 school year is going to look much different than before. With some children attending class in person and others at home engaging in virtual learning, it is certainly going to be a time no one will forget. But no matter the decision you and your child make when it comes to how they will learn in the coming months, there are still a few relaxing and fun-filled summer days left. Why is this important? If you want your little one to have a successful start to the new year, discover why now is the best time to schedule an appointment with your child's dentist in Arlington.
The Secret to a Successful Back to School Appointment
When mentioning that your child has a dentist's appointment, don't be surprised if they would rather spend the last few days of their summer break playing by the pool or out riding their bike. While this is a normal reaction, it's important that you clearly explain why these visits are necessary and why they should be completed now instead of later when school is back in session.
If you want to make sure your child's back to school appointment is a success, try following these helpful tips:
Plan Ahead: While it's best to schedule these visits at the start of summer to avoid a massive rush, you may be unable to make it in until the last few weeks before school starting back. Just make sure to call in advance, if possible, to ensure you have plenty of available time to get your child in to see the dentist for a checkup and cleaning.
Reiterate Good Oral Habits: If you want to help keep your child's smile looking and feeling its best (and please the dentist), make sure they're performing age-appropriate oral habits at home. Whether you need to assist in brushing, flossing, or helping your little one rinse, they should be brushing for a full two minutes and flossing at least once a day, preferably before bed.
Avoid Appointments During Naptime: If your child is still accustomed to taking naps, try to avoid scheduling an appointment during this time, as it can cause them to be cranky during their visit. For older children who no longer need naps, make sure their appointment happens before the start of the school year. This will prevent them from missing class and valuable information they may need for an upcoming project or test.
The Benefits of Checkups and Cleanings
When school starts, you can expect your child's schedule to fill up quickly. Depending on their age, their day may include far more than just attending class and coming home to do homework. They will likely have sports, extracurricular activities, and even more Zoom calls with friends. It is during this time that their oral health can take a backseat, resulting in increased cavity formations.
To prevent the occurrence of tooth decay and possible gum disease, these regular dental checkups and cleanings are crucial for many reasons, some of which include:
Helps your child to maintain a healthy smile that is free of decay and disease.
Saves you time and money since you will not need to bring your child in for additional work to fix a cavity or more serious dental problem.
Benefits your child's immune system, helping them to avoid contracting harmful bacteria or viruses.
Allows your child or teen to focus on schoolwork and avoid missing important information.
Take the available time you have right now to help your child start the school year with a healthy, more beautiful smile. By scheduling their appointment during the summer, you can ensure they'll be ready when the first day arrives.
About the Author
Dr. James Gray has been practicing in the field of dentistry for more than 30 years. Earning a bachelor's degree in biochemistry from the University of Texas, he went on to graduate from the University of Texas Dental School at San Antonio. Dr. Gray and his team provide the highest quality care for patients of all ages, and with the use of state-of-the-art equipment, they make it their promise to offer beneficial treatments that meet you and your family's dental needs. If you want to help your child have a successful start to the new school year, visit our website or call (817) 460-4131.
Comments Off

on The Importance of a Back to School Dental Checkup
No Comments
No comments yet.
RSS feed for comments on this post.
Sorry, the comment form is closed at this time.