March 10, 2020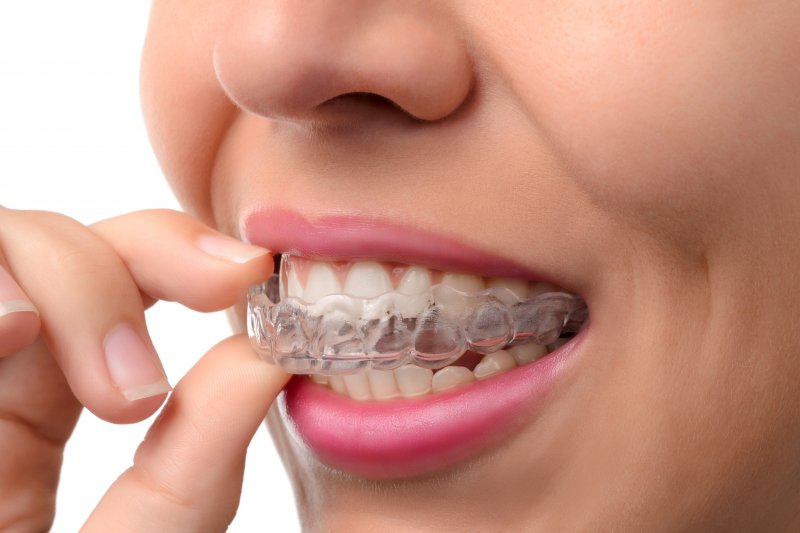 When faced with crooked teeth or a misaligned bite, you may be looking for a solution that doesn't require metal brackets and wires. While traditional braces are effective and have been around for decades, dentists are now turning to an alternative treatment that offers a discreet look while moving your smile into the proper position. With Invisalign in Arlington, you can achieve dramatic, life-changing results in less time. But how do you know if it's right for you? If you're like many patients who are interested in but are unsure of their effectiveness, let a dentist answer some common frequently asked questions about Invisalign, so you can feel confident about your decision to pursue treatment.
Who is Considered a Good Candidate for Invisalign?
When scheduling a consultation with your dentist, he will determine if you are a candidate for Invisalign by performing a full examination of your smile. In most cases, both adults and more mature teenagers are eligible for treatment, as it can fix everything from crooked, overcrowded, or gapped teeth, as well as bite alignment issues.
Can I Be Treated with Invisalign if I've Had Braces or Other Dental Work?
There are a few scenarios in which Invisalign may or may not be possible:
Switching from braces to Invisalign: It is possible, but only your dentist will be able to determine if you can make the switch. Metal braces can fix more complex issues that Invisalign cannot, so if you need to wear metal braces to address serious gaps between teeth but want to wear Invisalign after to adjust your bite, there might be a good possibility.
Previous wearer of braces and now need Invisalign: If you wore metal braces as a teenager and are now a working professional in your 30s, you can opt for Invisalign to straighten your teeth.
Have veneers, dental crowns, or a bridgework: If you have certain restorative or cosmetic dental work already in place, your ability to wear Invisalign will be determined by your dentist, as this could potentially be ineffective depending on your situation.
How Can I Take Care of My Aligners?
While you can purchase the Invisalign Cleaning System to keep your aligners clean, you can also choose to use a simple toothbrush, clear soap, and warm water to remove harmful bacteria and dried saliva from your trays. You must remember never to use hot water, as this will warp the plastic and damage your aligners. You will also need to remember to carry a protective case with you when out to eat or need to take out your trays. This will protect your aligners and prevent germs from coming into contact with them.
What Can I Expect After Treatment?
Once you are finished with Invisalign, you will be expected to wear a retainer. This oral appliance will prevent your teeth from shifting back into their original position. In the early stages after Invisalign treatment, you will likely need to wear it all day; however, after several months pass, your dentist may recommend that you only wear your retainer at night while asleep.
About the Author
Dr. James Gray has been practicing in the field of dentistry for more than 30 years. Earning a bachelor's degree in biochemistry from the University of Texas, he went on to graduate from the University of Texas Dental School at San Antonio. Dr. Gray and his team are equipped to handle all types of dental needs. Suffering from orthodontic problems that require specialized treatment? Let him offer a solution that will have you seeing an improved smile in less time – Invisalign in Arlington! With clear aligners, you will be well on your way to a healthier, more beautiful smile, and you won't have to compromise your daily appearance by wearing metal brackets and wires. To find out more about Invisalign, visit our website or call (817) 460-4131.
Comments Off

on Check Out These 4 Frequently Asked Questions About Invisalign
No Comments
No comments yet.
RSS feed for comments on this post.
Sorry, the comment form is closed at this time.