December 4, 2018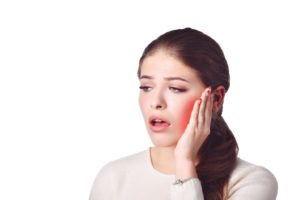 A dental emergency can strike anyone at any time. Whether you become the victim of a trauma that damages your smile, or a longstanding oral health problem suddenly announces its presence, you may find yourself in a world of hurt. What should you do when these problems occur? Here is some guidance from your emergency dentist in Arlington.
Call Your Dentist
Most dentists are willing to see emergencies on a same-day basis. As soon as your dental emergency occurs, give your local oral healthcare provider a call and describe the situation. They may tell you to come in ASAP. Or, if the situation is not particularly urgent, you may be able to wait a day or two before you receive professional care. In especially serious situations, such as if you are bleeding excessively or suffered a jaw injury, they may tell you to visit the local emergency room before you come to the dental office.
Minimize the Damage
Here are a few tips to help you cope with specific oral health emergencies before you get to your dentist's office:
Knocked-Out Tooth
You may be able to save a knocked-out tooth if you get to your dentist within an hour or so of when the tooth comes out. In the meantime, keep the tooth moist. You can either replace it in your mouth or store it in a glass of milk or water. When you're handling it, be sure to touch it only by its crown (the top part). A cold compress and mild painkillers can help mitigate your discomfort.
Broken Tooth
A broken tooth is vulnerable to infection, and it may cause you significant pain. Be sure to avoid chewing on that side of the mouth. Clove oil or ibuprofen may help take the edge off your pain.
Lost or Broken Restoration
If you lose or break a crown or filling, the tooth it was protecting can easily incur further damage. To protect it, you should avoid chewing on that side of your mouth. If your lost crown is still intact, you may be able to temporarily replace it on your tooth with a dental adhesive from the local pharmacy. If it doesn't easily slide onto your tooth, do not force it.
Severe Toothache
If your tooth is hurting, it may be due to an infection, a deep cavity or a fractured tooth. Treat the area gently, and make an appointment with your dentist as soon as you can. If the tooth is infected, prompt treatment is important in order to prevent the infection from spreading into the surrounding tissue and causing systemic health problems.
Dental problems are nothing to take lightly. However, by relying on your dentist for help and taking a few simple measures to protect your damaged tooth, you'll be able to get through your smile crisis with as little stress as possible.
About the Author
Dr. James T. Gray is a general dentist with over 30 years of experience in his field. He is always ready to leap into action to help emergency patients. If you ever need urgent oral healthcare, contact our office right away at 817-460-4131.
Comments Off

on Sudden Tooth Trouble? An Emergency Dentist Tells You What to Do
No Comments
No comments yet.
RSS feed for comments on this post.
Sorry, the comment form is closed at this time.