September 2, 2018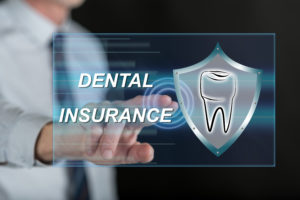 With the last few months of the year quickly coming to an end, you are busy planning family gatherings and holiday shopping. While it is a busy time, you do not want to overlook one vital aspect—your oral health. Now, you can keep it a priority by maximizing the value of any remaining dental benefits. Your dentist in Arlington will help you make the most of your policy before your coverage expires.

Don't Waste Your Benefits
Every month you pay premiums for your dental insurance to visit your dentist twice a year for little to no out-of-pocket expense. In addition to your preventive coverage, you are also given an annual allowance to use toward restorative procedures, like root canals. Unfortunately, these funds often go to waste. In fact, the National Association of Dental Plans reports only 2.8% of people with a PPO plan utilize all their benefits each year. If you are among those who still have some remaining, you are about to lose them.
At the end of the calendar year, they will expire. They will not carry over for accumulation. If you do not use them now, you will miss an opportunity to get the care you need for reduced costs.
If you need a costly procedure, your dentist can split the treatment over the rest of this year and into the next. This will help to lower the amount you may need to pay out-of-pocket. However, if you do not schedule your appointment before December 31st, you will have to repay your deductible prior to using your allowable coverage. After the holidays, this added expense may cause you to delay getting the care you need, placing your smile at risk of complications.
Maximize Your FSA Account
If you have a Flexible Spending Account instead of a traditional insurance policy, you will lose most of the money you have paid into it over the year. Depending on your plan, you may only keep $500. Some provide you with a grace period of only 2 months to use your remaining balance. If you exceed the grace period or the new year starts, you could end up throwing hundreds of thousands of dollars down the drain.
Don't Lose Your Benefits
Although the last few months of the year are a busy time, keep your oral health a priority. Maximize the value of your dental benefits before they expire. With a proactive approach, you will reduce your long-term costs of care by keeping your teeth and gums healthy.
About Dr. James T. Gray
For more than 30 years, Dr. James T. Gray has helped his patients achieve optimal oral health through affordable dentistry. He works with in-network and out-of-network patients to provide services that accommodate everyone's budget. If you have any remaining benefits, do not wait. Contact our office today to schedule your appointment.
Comments Off

on Visit Your Dentist in Arlington Before Your Benefits Expire
No Comments
No comments yet.
RSS feed for comments on this post.
Sorry, the comment form is closed at this time.