May 31, 2018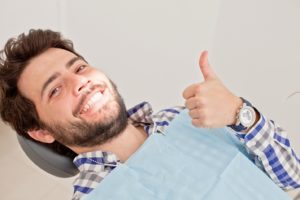 We live in a world that is chock-full of choices. We're spoiled when it comes to variety in everything from the TV we watch to the type of coffee we drink. We also have lots of options for oral healthcare. It seems like there is a dentist's office on every corner — but unfortunately, not every dental care provider offers the same level of excellence. In our office, we firmly believe that Dr. Gray and the rest of our team provide personalized care and top-quality service that you won't find elsewhere. Please take a moment to consider just a few of the things that set your dentist in Arlington apart from the crowd.
A Patient-Focused Philosophy
Dentists are also businesspeople. In order to maintain a practice and make a profit, it is necessary to bring in patients. Some dentists might get lost in the numbers and try to get as many people into their office as possible, treating each person like an item to be checked off a list rather than as someone who deserves individualized support and care.
Instead of just trying to make money, we do our best to forge relationships. We genuinely care about the well-being of everyone who comes into our office. We'll try to get to know you, your family, your oral health goals, and more. We won't pressure you into getting treatments you don't really need, and when we do recommend a procedure, we'll take the time to help you understand why. Our goal is to establish relationships with our patients that are based on trust and respect.
Comfort and Convenience
Millions of people dread going to the dentist, and that might be because they've never visited a dentist who goes the extra mile to make patients comfortable. If you have dental anxiety, or there are other factors that you believe will make your visit difficult for you, please let us know. We offer nitrous oxide sedation, a gentle touch, and other amenities that aim to help everyone have a positive experience in our office.
We also understand that life is busy, and sometimes it can be hard to squeeze dental care into your schedule. That's why we offer early and late appointments every week — we want you to be able to come see us at a time that is convenient for you. Plus, our office has a great location on Center St. It's easy for residents of Arlington, Grand Prairie, and the surrounding areas to get to us.
We welcome patients of all ages. When everyone in your family visits the same dentist, you won't have to worry about running all over town when it is time for your clan's biannual checkups.
We could talk all day about what makes us special, but why don't you just come see for yourself? Dr. Gray and everyone else in our practice is eager to meet you!
More About Dr. Gray
Dr. James T. Gray has been practicing dentistry for three decades, and he is still as passionate as ever about promoting healthy, beautiful smiles in his community. He has undergone extensive training to make him a true expert in his profession. If you would like to know more about Dr. Gray or our practice, please contact us at 817-460-4131.
Comments Off

on Striving for Excellence: What Sets Your Dentist in Arlington Apart
No Comments
No comments yet.
RSS feed for comments on this post.
Sorry, the comment form is closed at this time.