October 6, 2017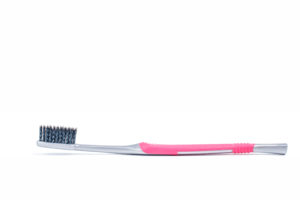 If you're one of the millions of people in the US who look to their favorite YouTube channels for beauty recommendations, you've likely already heard of charcoal teeth whitening. Many people took to their local pharmacies and health food stores looking for this product the instant they saw it, but this untested DIY teeth whitening plan may be doing more harm than good for your smile. Read this post and consult with a trusted cosmetic dentist near you before trying out any teeth whitening options.

1 – It Might Not Work
While the people in many of these YouTube DIY videos proclaim they achieved dramatic results, the transformation you see in the videos is minimal. Because charcoal has not been tested by the Food and Drug Administration, the American Dental Association, or other such organizations, there's no proof that this product will actually brighten your smile.
2 – It Could Hurt Your Teeth
Early testing of charcoal used for teeth whitening indicates that it may be detrimental to oral health in the long run. Some people have noticeable diminishment in tooth enamel density almost immediately. Others begin to experience increased dental sensitivity. Because these products have not been approved for this use, it's hard to say what the outcomes and side effects of use will be. However, unlike a new haircut or even a piercing that will regrow or heal in time, taking a chance on damaging tooth enamel leads to negative results that are permanent.
3 – It Might Make You Sick
Charcoal is typically used in hospital settings to induce vomiting. While people who've used these products don't seem to experience this side effect right away, it's hard to say what the long term health effects of ingesting even small amounts of charcoal will be. It's safer to avoid these issues altogether by finding a better teeth whitening solution.
4 – There are Better & Safer Teeth Whitening Solutions
Rather than taking a gamble on charcoal, there are better teeth whitening options that offer predictable results. Before you try any teeth whitening solution, schedule an appointment with a cosmetic dentist. Cosmetic dentists will evaluate your smile, determine the underlying cause of dental discoloration, and partner with you to create a teeth whitening plan that addresses your unique set of whitening needs.
Meet Dr. Gray & His Arlington Dental Team
At the Arlington dental office of James T. Gray, DDS, we're happy to help our patients achieve the healthy, bright white smiles they desire. If you're looking for a skilled cosmetic  dentist and team to help you get a smile up to ten shades whiter, look no further. Call our knowledgeable dentistry experts to find out more about teeth whitening or schedule your cosmetic dentistry consultation today. We'll create a custom cosmetic treatment plan that safely delivers the bright white smile of your dreams.
Comments Off

on 4 Things You Need to Know About Charcoal Teeth Whitening
No Comments
No comments yet.
RSS feed for comments on this post.
Sorry, the comment form is closed at this time.